Survivalist Gardener on YouTube!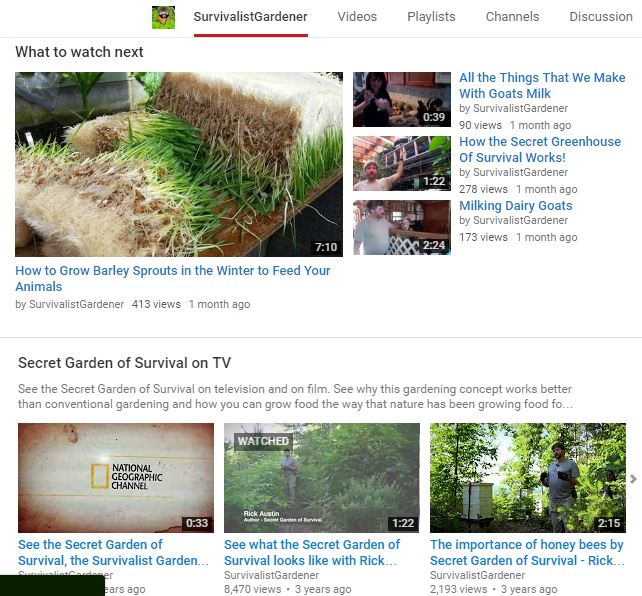 See the Survivalist Gardener's YouTube Channel with tips on planting and maintaining your own Secret Garden of Survival, Secret Greenhouse of Survival, and Secret Livestock of Survival.
See the Secret Garden of Survival up close and personal, as well as Secret Garden slide shows, Secret Garden Power Point presentations.
Subscribe to see tips and tricks on how to plant, when to trim, and how to eliminate pests without pesticides.
Click here for the YouTube channel.