Home
Thanks for joining me here in the Secret Garden of Survival.   And join me -live- at Prepper Camp! (Click here.)
A Message to You from Rick Austin, The Survivalist Gardener
Which One of These Is a Garden?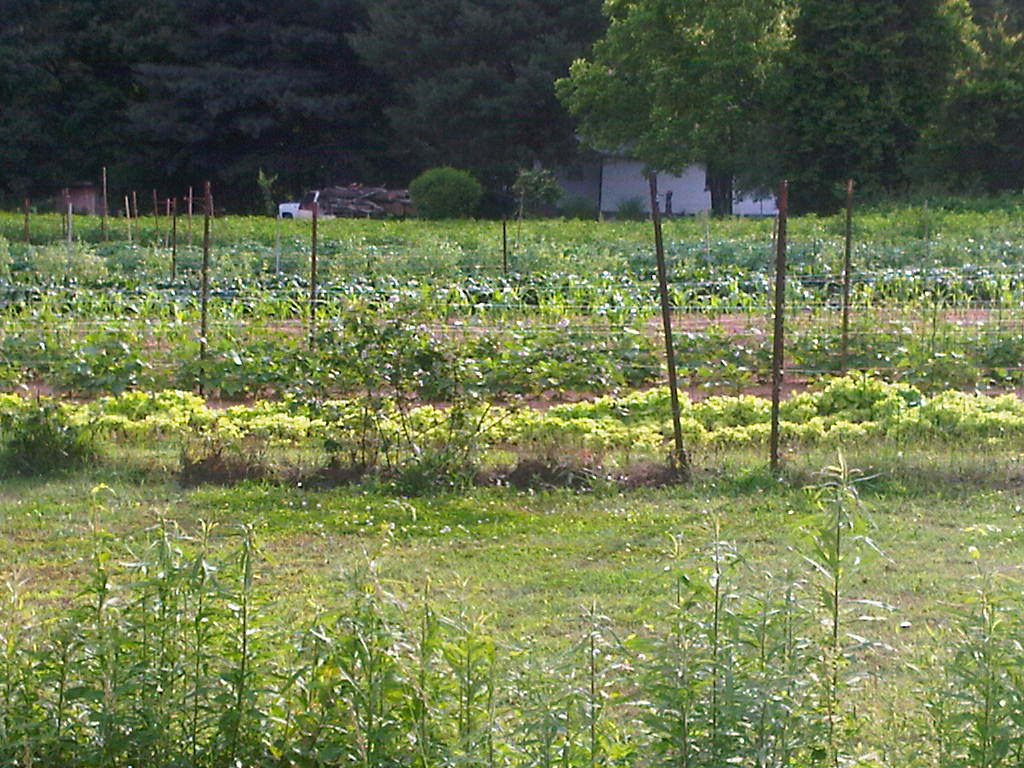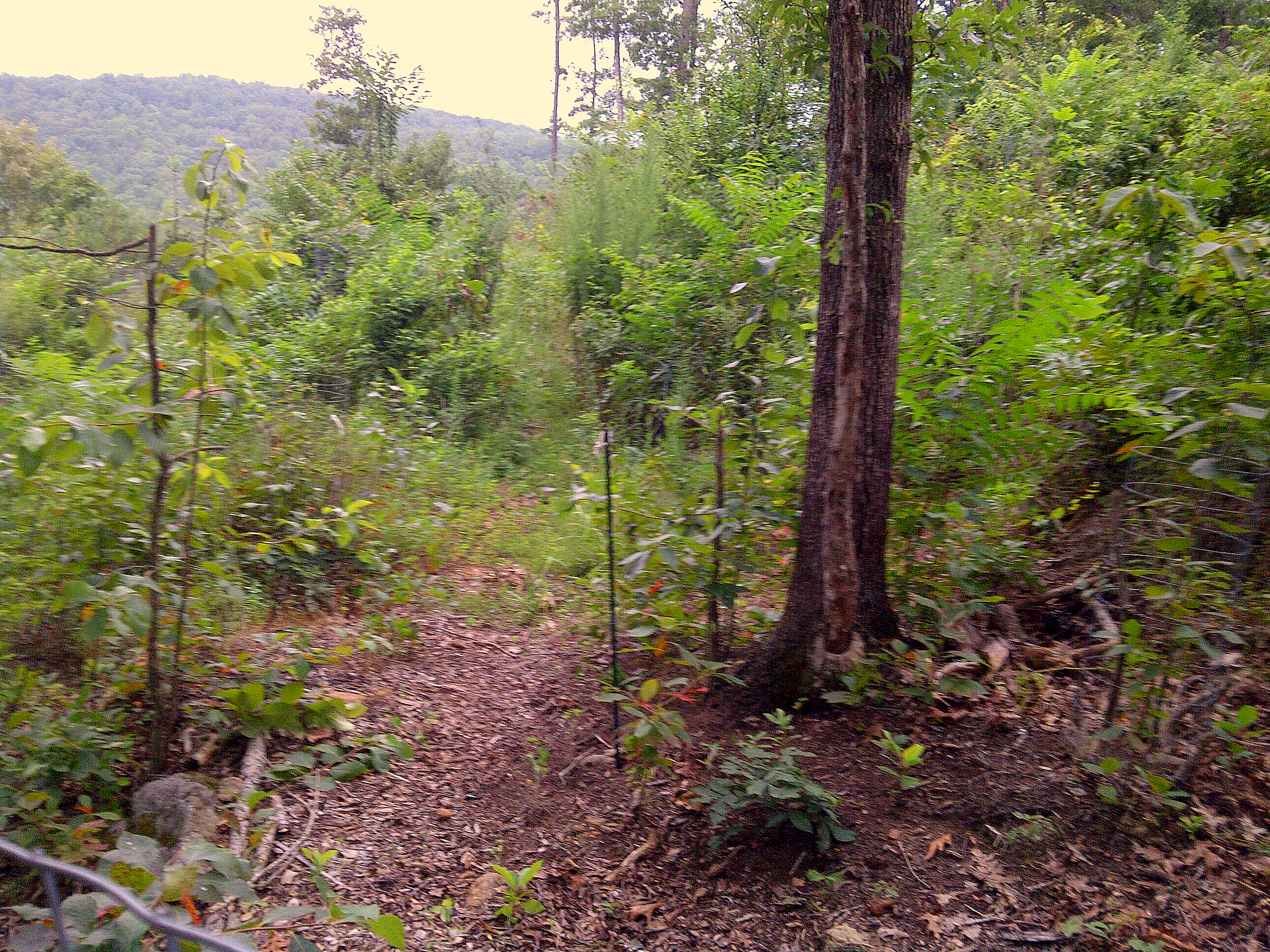 Which one of these is a garden?
 Which one produces more food?
Which one will the zombie hordes attack?
The answer is that they are both gardens, but the one on the right produces 5x more food per square foot than a traditional garden.  And it is disguised to look like overgrown underbrush so nobody knows you have any food growing there.
The book Secret Garden of Survival - How to Grow a Camouoflaged Food-Forest is a simple, straight-forward, step by step approach to creating your own secret garden of survival, on any size lot, in just one growing season.
Secret Garden of Survival™
 How to Grow a Camouflaged Food Forest.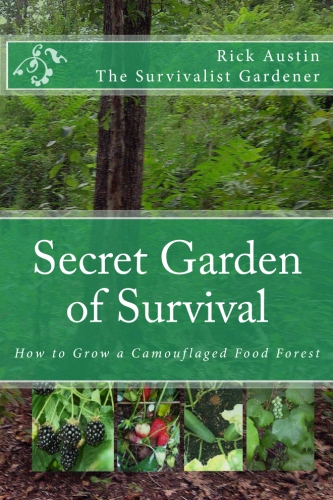 By: The Survivalist Gardener™
 What are you going to eat when food stores run out?
 How do you keep others from taking it?
Imagine a food garden that you only have to plant once in your life-time, that takes up very little space, that will provide food for you and your family for the next 30 years; that can grow five times more food per square foot than traditional or commercial gardening; and where you never have to weed, never have to use fertilizers and never have to use pesticide-- ever.— This book will show you how!
See Video Clips from Beyond Off Grid Movie!  Click Here!
Rick Austin on the Secret Garden of Survival:
See Video Clip from Doomsday Preppers:
Rick Austin, and Survivor Jane- Garden of Eden? Or Garden of Evil?
If you can't see the video above, click here.
To listen to my radio interviews: 

Click Here.
To Buy the Book on Amazon.com: 
The Paperback book.      The Kindle Version.  
To Buy the Barnes & Noble Nook version:  click here.  
Or buy the book right now!
Save $5.00 off the regular price!
 Click Here and SAVE!
I had rather be on my farm than be emperor of the world. — George Washington
The Secret Garden of Survival(TM) and The Survivalist Gardener(TM), and the Survivalist Gardener avatar all are trademarks of Rick Austin.
This website and all it's contents are Copyright (C) 2012-2013, Rick Austin, All Rights Reserved.